Sequence States & Capitals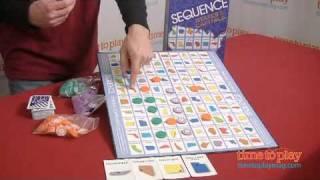 Sequence States & Capitals
Availability Calendar
Please select future date.
Product Description
Each card has the name of a capital with its location shown on the state. Players match the state's shape and color on the card to the same state and shape and color on the board, then place a chip on that space. When you have five in a row it's a Sequence.

Players of all ages will have fun learning the states and their capitals while enjoying the fun, challenging play of the Sequence game.